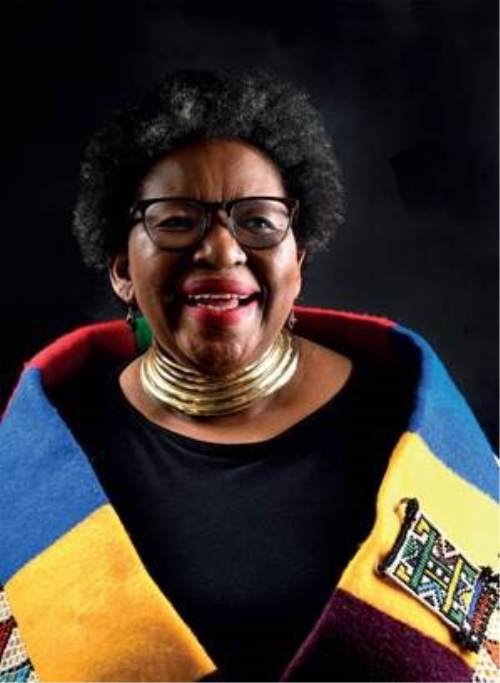 Rest in Peace, Dorah Sitole…
11 January 2021
---
It was with great shock and sadness that we at Human & Rousseau heard about the death this morning of Dorah Sitole from Covid complications. She was 67. Dorah was a significant icon, respected and loved by all who met her.
Everyone at the publishing house extends sincere condolences to Dorah's family at this most difficult time.
40 Years of Iconic Food, was published in October 2020 and is a celebration of Dorah Sitole's culinary journey, which took her from a hungry childhood in the townships to kitchens and cuisines across Africa and beyond. Her remarkable career in food has led to her becoming both a celebrated figure in culinary circles and a beloved household name.
"I believe we are on the cusp of an African food revolution. With this book, I seek to strike a balance between paying homage to traditional cooking methods and putting my own, modern, interpretation on authentic dishes," she said.
Dorah Sitole was a former editor and food editor of True Love magazine. An accomplished food writer, food stylist, recipe developer and a trained Cordon Bleu chef, Dorah travelled and cooked internationally and showcased South African cuisine on the world stage.
Eloise Wessels, CEO of NB Publishers, has commented that "Dorah Sitole was not only an icon of the South African culinary landscape but was a pioneer in popularising traditional and contemporary African cooking and cuisine in a broader context; she was also a lovely, kind and deeply generous person. We shall miss her terribly."
Olinka Nel, Procurement Director of CNA said: "Dorah paved the way for a whole new generation of black female chefs in South Africa, and will always be remembered as a cultural pioneer. It has been such an honour to sell her books and to launch her last gift to the nation. Everyone at CNA is devastated by the news."