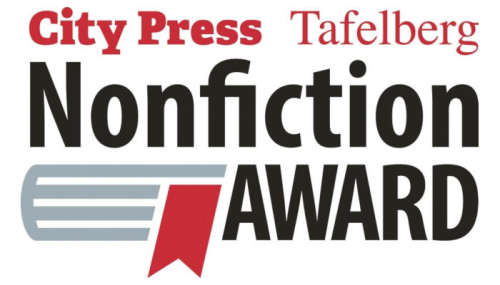 City Press-Tafelberg Nonfiction Award
09 June 2020
---
New and established writers are invited to submit proposals for the City Press-Tafelberg Nonfiction Award, South Africa's largest award for the development of nonfiction manuscripts for publication. The award is made every two years, with a prize of R120 000.

The winning manuscript will be published by Tafelberg, an imprint of NB Publishers, a leading publishing house in South Africa, in partnership with prominent weekly newspaper City Press.

With the award, we seek to encourage nonfiction that interprets and portrays South African realities in a ground-breaking, refreshing, thought-provoking way. The aim is to fund the research and writing of an original work of nonfiction on a subject of importance in the South African context, irrespective of genre. The award is for English manuscripts only.

The closing date for entries is 31 January 2021.

The criteria for entry is as follows:
Relevance: The book should add to our understanding of South African society, history and/or politics.
Independence: The author must be unafraid to investigate sensitive or difficult issues.
Credibility: Research and information should be of an impeccable standard.
Readability: The book should be accessible, with quality writing.
Your submission should please include the following:

• One-page motivation on the relevance of the proposed book.
• Draft table of contents.
• One or more chapters, 4 000–8 000 words.
• A summary of any previous writing experience.

DOWNLOAD ENTRY FORM HERE

Proposals must be submitted electronically via the email address below.

For more information contact:
Kristin Paremoer
Tafelberg Nonfiction
[email protected]