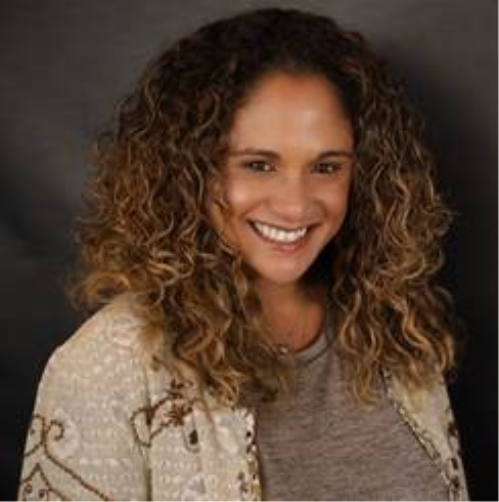 Winner of the Arts24/Kwela Corona Fiction Competition Announced
16 July 2020
---
Desiree-Anne Martin was named the winner of the Arts24/Kwela Books Corona Fiction competition for her short story "Delirium" on Thursday 16 July 2020. "Delirium" is the story of eleven-year-old Mia in lockdown on the Cape Flats with a father going through alcohol withdrawal. Phillippa Yaa de Villiers took second place with her story "The Crown" and Yashodhan Nair came in third with "The Other Side of Glass".
"I am thrilled to be the recipient of the prize of the inaugural Arts24/Kwela Books Corona Short Story Competition," Martin said. "Being given a platform to write about this prevalent pandemic and its impact on society highlighted, for me personally, the insidious nature of both the virus and its effects. Creative expression, I believe, can contribute immensely to our collective healing."
The winner will receive a cash prize of R5000. The two finalists will each receive R2500. The winning stories will also be published online by Arts24.
The short story competition was launched on 11 May with a call for short prose entries which incorporated Covid-19 and the state of lockdown in South Africa in some way. By the closing date of 16 June, a total of 1266 entries were received.
The judges, author and journalist Fred Khumalo, Arts24 Editor Lindokuhle Nkosi, News24 Lifestyle and Entertainment Editor Herman Eloff, Kwela Fiction Publisher Carolyn Meads and Kwela Fiction Editor Stevlyn Vermeulen, had the difficult task of whittling the high number of entries down to a shortlist of 20. The stories were judged anonymously but the top 20 candidates can now be revealed. They are, in no particular order:
"Narrative Breakdown" by Colin Pegon
"She Came from the Closet" by Thango Ntwasa
"Virus Online" by Anne MJ Schlebusch
"Delirium" by Desiree-Ann Martin
"A Flat White" by Gary Hartley
"Up in Smoke" by Bulelwa Nolukhanyiso Madlingozi
"Hollow Cast" by Reyneke Adriaanse
"Even More Inside" by Estelle Nagel
"The Crown" by Phillippa Yaa de Villiers
"Angel of Death" by Barbara Murfin
"Someone at the Door" by Alistair Charles Mackay
"The Other Side of Glass" by Yashodhan Nair
"The Dead Man's Toes" by Melissa Gow
"Mulberry Wine" by Jessica Spyker
"Lethal" by Anele Ngubane
"How to Survive a Pandemic in a Four-bedroom House" by Anna Degenaar
"White Torture" by Eleanor Talbot
"Love and Fear in Times of Corona" by Elaine Mills
"Finding Love by the Frozen Foods" by Belinda Rae Mountain
"Homebound" by Gabriella Razzano
Lindokuhle Nkosi, Arts24 Editor, said: "The response was greater than we anticipated. I think this means that the public call resonated deeply and widely. This is the first writing competition Arts24 has participated in. We're humbled by the number of entries, and excited by the talent."
Carolyn Meads, Fiction Publisher at Kwela Books, said: "Kwela is proud to be a part of this initiative. It was very exciting to see the variety and quality of entries received. I was impressed by the talent on display and I hope that everyone who submitted a story will keep on writing. We need stories – especially in times such as these."
For more information contact:
Helené Prinsloo
Publicist: Kwela Books
[email protected]
082 449 8825