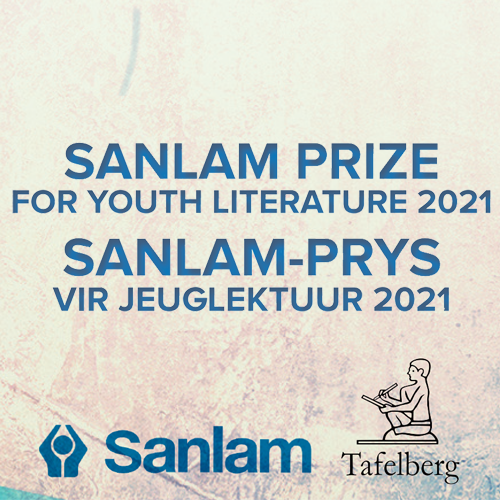 SANLAM PRIZE FOR YOUTH LITERATURE 2021 | ENG & AFR
27 May 2020
---
The competition is presented in Afrikaans, English, Nguni languages, Sotho languages, Tshivenda and Xitsonga.
THERE ARE SIX PRIZES: GOLD PRIZE: R20 000 (x3), SILVER PRIZE: R10 000 (x3)
Due to the national lockdown we are unable to receive entries for the Sanlam Prize for Youth Literature from the postal service. We have postponed the closing date for entries to 1 July 2020. If you have submitted an entry but have not received a confirmation of receipt, we ask that you please resubmit your manuscript by email to [email protected].
Die wedstryd word in ses kategorieë aangebied: Afrikaans, Engels, Nguni-tale, Sotho-tale, Tshivenda en Xitsonga.
DAAR IS SES PRYSE: GOUD: R20 000 (X3), SILWER: R10 000 (X3)
Weens die grendeltyd kan ons nie inskrywings vir die Sanlam-prys vir Jeuglektuur per gewone pos ontvang nie en het ons besluit om die sluitingsdatum tot 1 Julie 2020 uit te stel. Indien jy ingeskryf het en nie 'n ontvangserkenning gekry het nie (veral as jou inskrywing dalk gepos is), het ons heel moontlik nie jou inskrywing ontvang nie. Ons vra dat jy dit dan (weer) per e-pos sal stuur aan [email protected].
Entry form downloadable here, in english and afrikaans:
Entry form | Inskrywingsvorm